5 Key Factors to Finding the Right Internship
Gaining some fundamental work experience has become a necessity in seeking employment today. Employers today are looking out for graduates with a dose of real world experience rather than just plucking out fresh graduates with an excellent CAP. Internships today appear as paid/unpaid structured work experiences that enrich a student's portfolio, in the field of their related academics. Having worked under a professional mentor or getting hands-on taste of the professional can immediately make a graduate seem more appealing to an employer.
How do we figure out a right internship for ourselves?
1. The internship should be fitting to the academic degree you are studying for.
Securing an internship is crucial, however, the type of internship one gets matters more. Employers are going to be scouting for potential employees who demonstrate prior knowledgeable experience in their field. Just like how a customer approaches the ripe yellow bananas over the green and unripe ones, an employer too prefers a prospect equipped with appropriate skills of the industry over an amateur college graduate. Therefore, it is necessary to try your hand at internships of your suited career path to gain relevant experience. Additionally, you can judge from an internship if a career matches your expectations.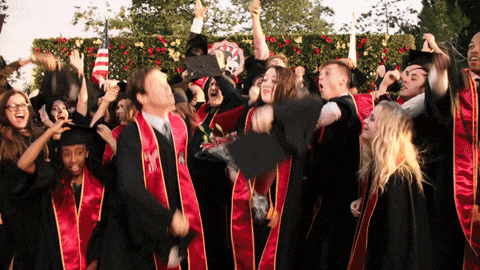 2. The internship should allow you to gain connections.
While internships can be viewed as an individual-based menial labour, such as photocopying and data entry, it is the perfect place to network with those around you. Rubbing shoulders with professionals and esteemed industry practitioners can open up abundant job opportunities and contacts for future. Entering a work place and learning the culture of the industry and its real-world practices will polish your communication and work ethic. Networking will also allow you to seek the expertise of a mentor, who could guide you to achieve your career goals through his supervision and advice on your shortcomings. The right internship, hence, can get you the right contacts and resources that will stick with you for the next few decades, coming in handy when you least expect it.
3. The internship should enhance your skill development
Internships prove valuable when they are able to bridge the gap between academics and the real professional world. An internship could be considered as a testing arena for you to try out and pan your skills before you step foot into your real occupation. It is the time to make mistakes, learn from them and achieve greater heights. It is a play field for you to practice your organisational, communication and teamwork skills. Apply what has been taught in school and put them into practice in the professional world. This puts you in an advantageous position over your peers as you are now more apt at adapting to the real world. At the same time, your sense of responsibility also increases as you step out of your comfort zone and take on more tasks from industry professionals. You will open doors to new skills and advancements in your career.
4. The internship should be worthwhile of your time
Often interns feel they are wasting away their precious summers doing internships that wouldn't be of much use in their future. Hence their internships are filled with moments of doubts, regrets and hopelessness as their superiors delegate them with the humdrum of routine work. It is therefore vital to seek an internship that would be of a value add. When checking out an internship, look out for the prospects they offer to their interns during the duration of the internship. Only when you are satisfied with what they can offer you, should you apply to ensure that the job would be worth your while. Some specs you could be looking out for:
The industry the internship belongs to

Your roles and responsibilities as an intern

Skills you would get to learn through the internship

Any projects you would be working on while you serve as an intern

Opportunity to sign on with the job after the internship

The salary you would be earning

The duration of the internship
Entering an internship that fits your career goals will serve to be more rewarding and fulfilling for the time and effort you invest.
5. The internship should be the golden occasion to work with the right kind of people
The right kind of people are individuals who are driven to contribute in the industry you want to work in. Often these people are dedicated to achieve their goals, coming to work feeling jubilant and ever-ready to work towards the betterment of the company. They present new ideas and exhibit high entrepreneurship skills, expanding on their company's growth. Their energy is contagious enough for you to thrive off it and ends up bolstering your own performance in the work. In their company, you would be a part of a more enjoyable and constructive work culture. Work will no longer feel like work, and who knows you may look forward to turning up for work each day.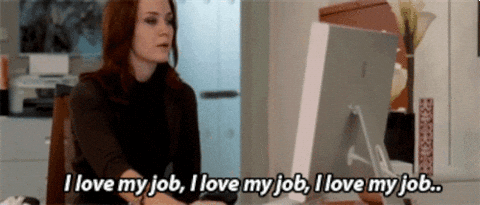 Factor in these few points when choosing your internship, and you might just score one that fits you!
If you are still in the hunt of a summer internship, check out this 8-week programme! Check out what the Batch 2019 interns have to say for it.